---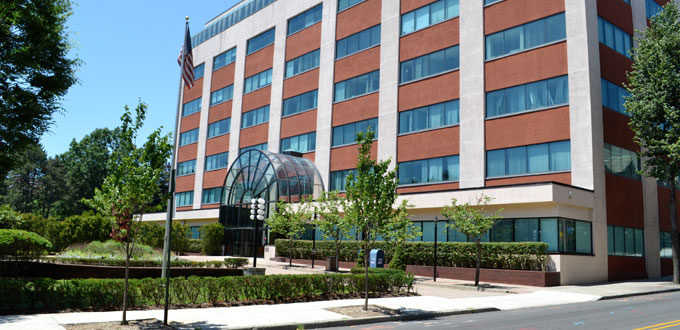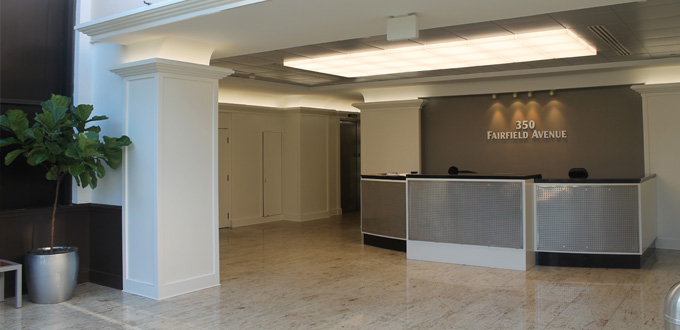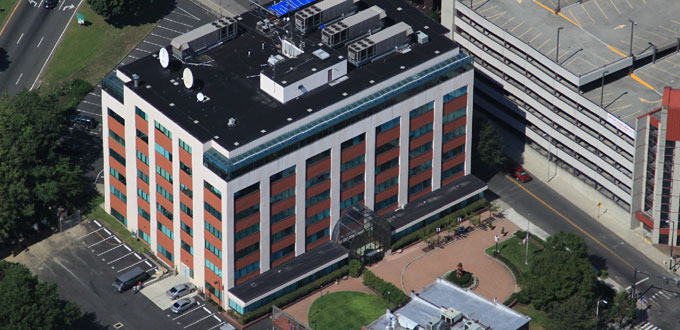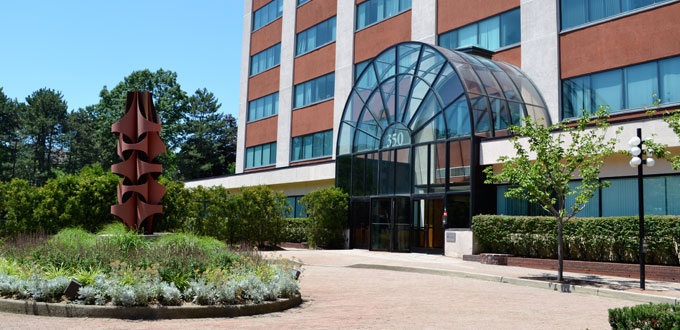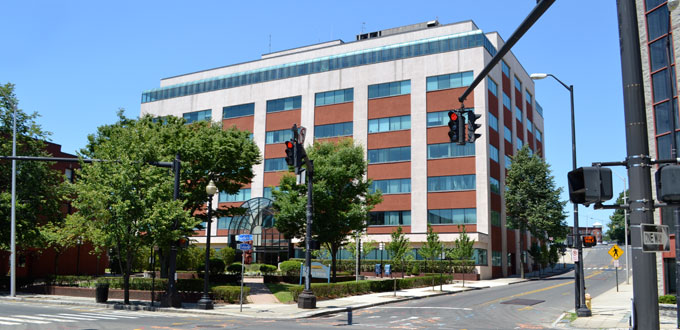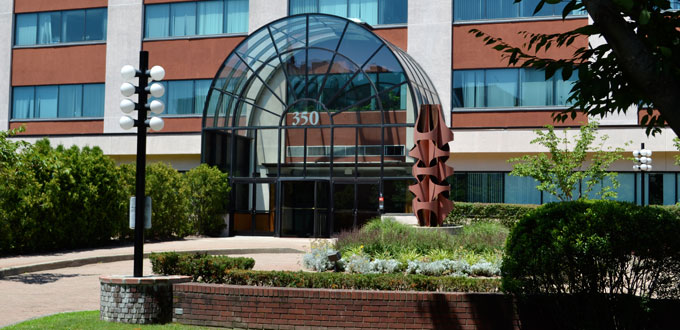 ---
Property Features:
An approximately 114,000 square foot office building
Conveniently located at the corner of Fairfield Avenue & Lafayette Square
High visibility and instant access to Route 8, connecting I-95 to the Merritt Parkway and northern CT
Recent renovations include a new parking lot, common area upgrades and an energy efficient management system
Newly renovated main lobby and common areas
Energy Management Plan:
In 2010, Forstone implemented an energy plan at 350 Fairfield Avenue to conserve energy and improve operating expenses. Since then, 350 Fairfield Avenue has benefitted from an annual savings of approximately 300,000 kWh.
Web-based energy management system to coordinate the control of the rooftop units and the Variable Air Volume (VAV) boxes to allow critical zone reset of the discharge air temperature and static pressure.
High Highefficiency motors, replacement seals and bearings, and Variable Frequency Drives (VFD's) on the hotwater heating pumps.
Delta Direct Controls on 138 VAV boxes including new controllers, damper operators, thermostats, adaptor linkages, and complete communication wiring.
DDC controls on the boiler system prevent simultaneous heating/cooling of any zone.
Eleven of the twelve existing lighting fixtures were retrofitted to include occupancy sensors.
---
---
For More Information:
For additional information about this property, its features and availabilities, please contact:
Scott Raasch, Director of Business Development
T: 203.286.5813 | sraasch@forstonecapital.com